Copper Plate Printmaking 8 Week Workshop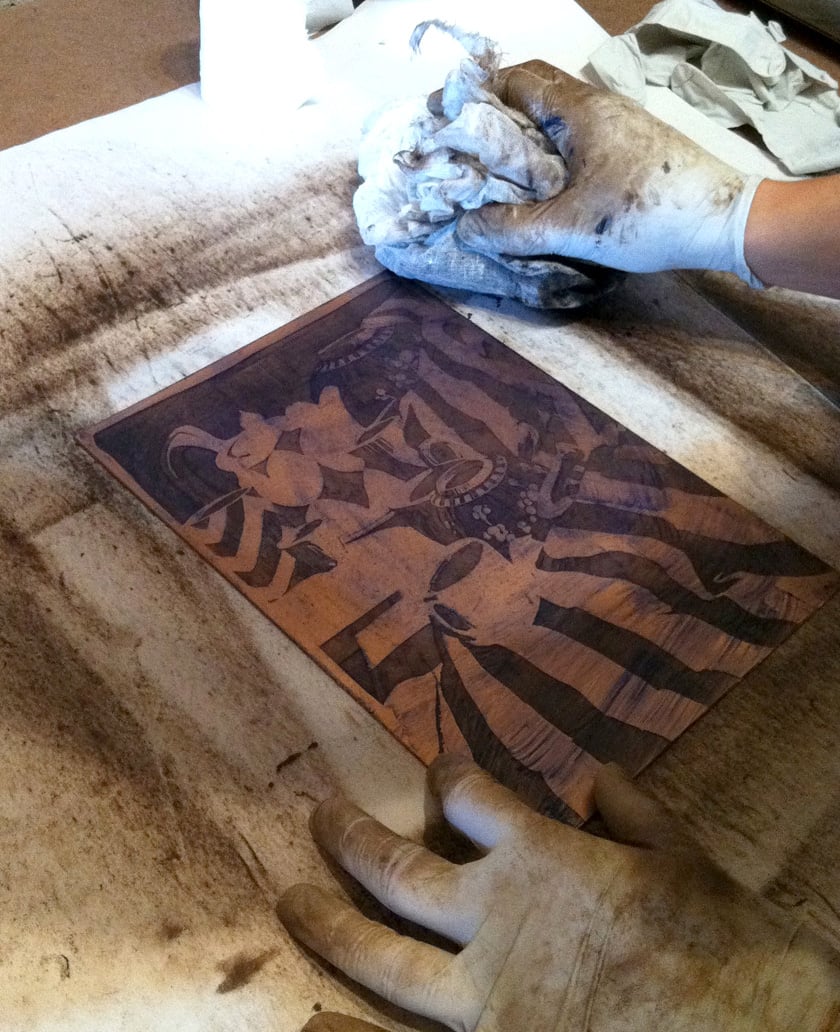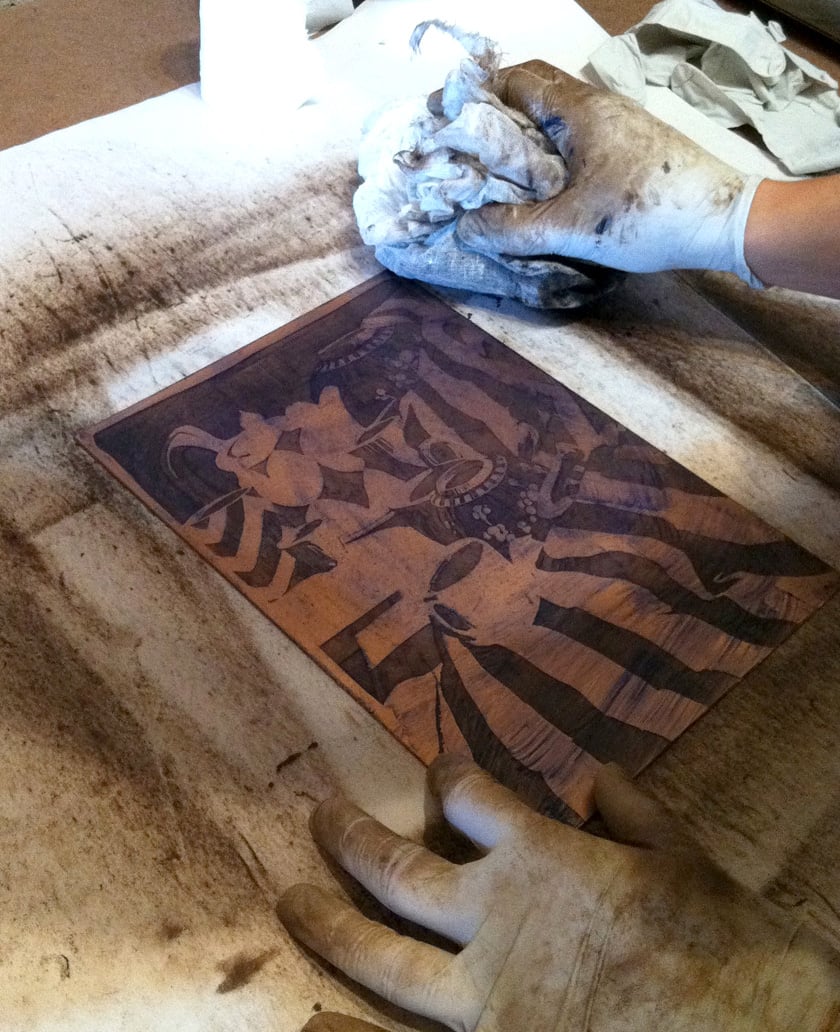 Copper Plate Printmaking 8 Week Workshop
February 18 - April 8, Monday Nights 6:30 - 9:30
329 South Edgefield Ave Dallas, TX 75208
This 8 week course shares a comprehensive knowledge in copper plate intaglio printmaking, with particular emphasis on the following practices:
Line etching, aquatint, some engraving, soft ground, spit bite, sugar lift, 2 and 3 color processes, printing, and chine collé applications. Proper techniques for inking and printing plates on the press. Additional instruction in drawing and rendering will be included.
Students can expect to produce 2 to 4 copper plates with the potential for printing multiple proofs and editions.
The class is limited to 6 students and balanced between group demonstrations and one-on-one instruction.
All materials are included in workshop fee, including paper, copper, ink, and cleaning supplies.
For questions, please call 480.677.0928